CHECK OUT MY SABC 3 EXPRESSO SHOW EXPERIENCE!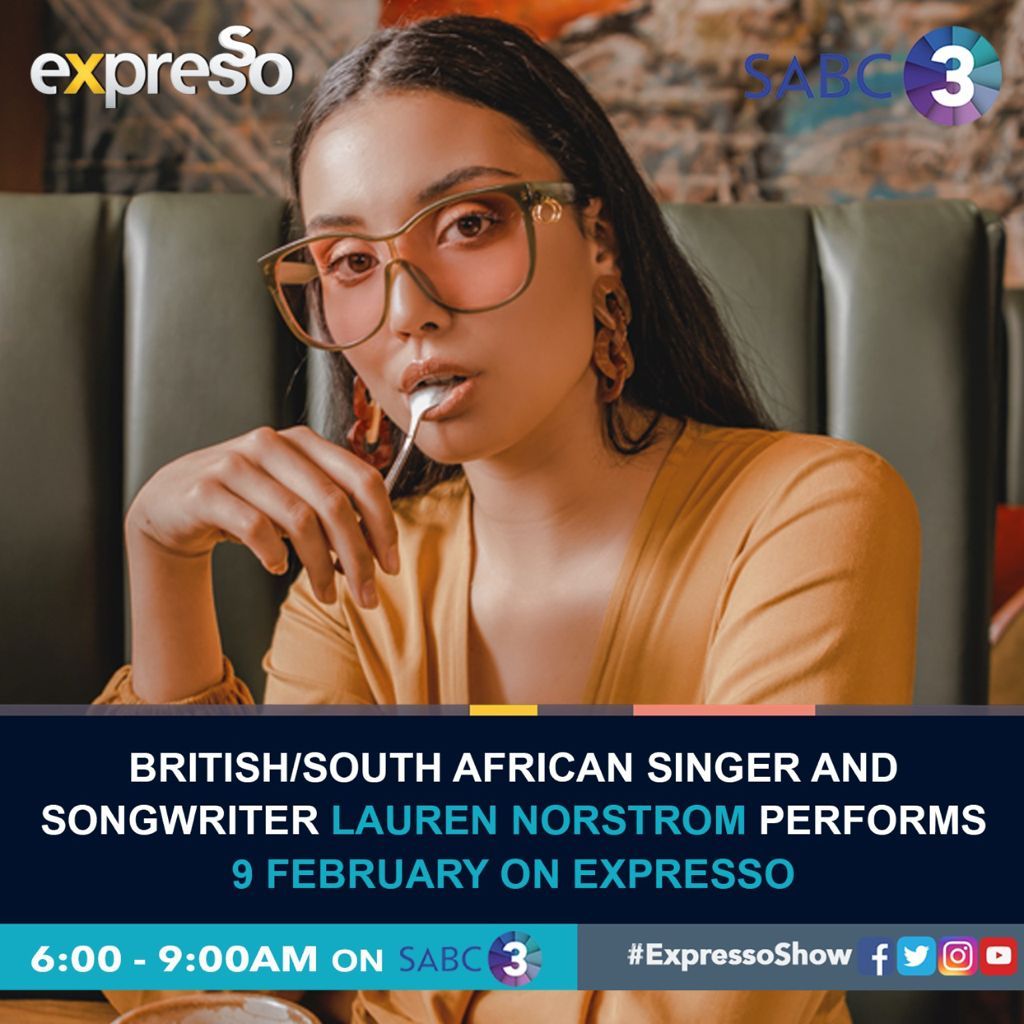 Written on the 10th February, 2020.
Yesterday, I did my first solo interview and live performance on a big national TV network. Someone pinch me because I still can't believe it happened. SABC 3's Expresso Morning show asked me to come on air to chat and sing and I still can't comprehend the experience - seriously, someone come pinch me! I have so much I want to share but, I'm still trying to process it all so instead let me just show you!
I sat down with Expresso presenters Ryle Rene De Morny (@natureboy_ct) & Kuhle Adams (@kuhleadams) to talk a little bit about my background, career and online achievements so far. Check out the interview here:
I then went on to perform 3 original songs with the extremely talented David Layman (@davidlayman.pro) on guitar.
Lauren Norstrom performs 'Drip Dry' on SABC 3s Expresso Show
Lauren Norstrom performs 'Send Me Your Kisses' 
Lauren Norstrom performs '15 Seconds' 
You can watch the full live stream show here (Expresso Show LIVE | 9 February 2020).
A big thank you to everyone who tuned in to watch and sent me words of love and encouragement. I appreciate you so much and I am looking forward to the future!